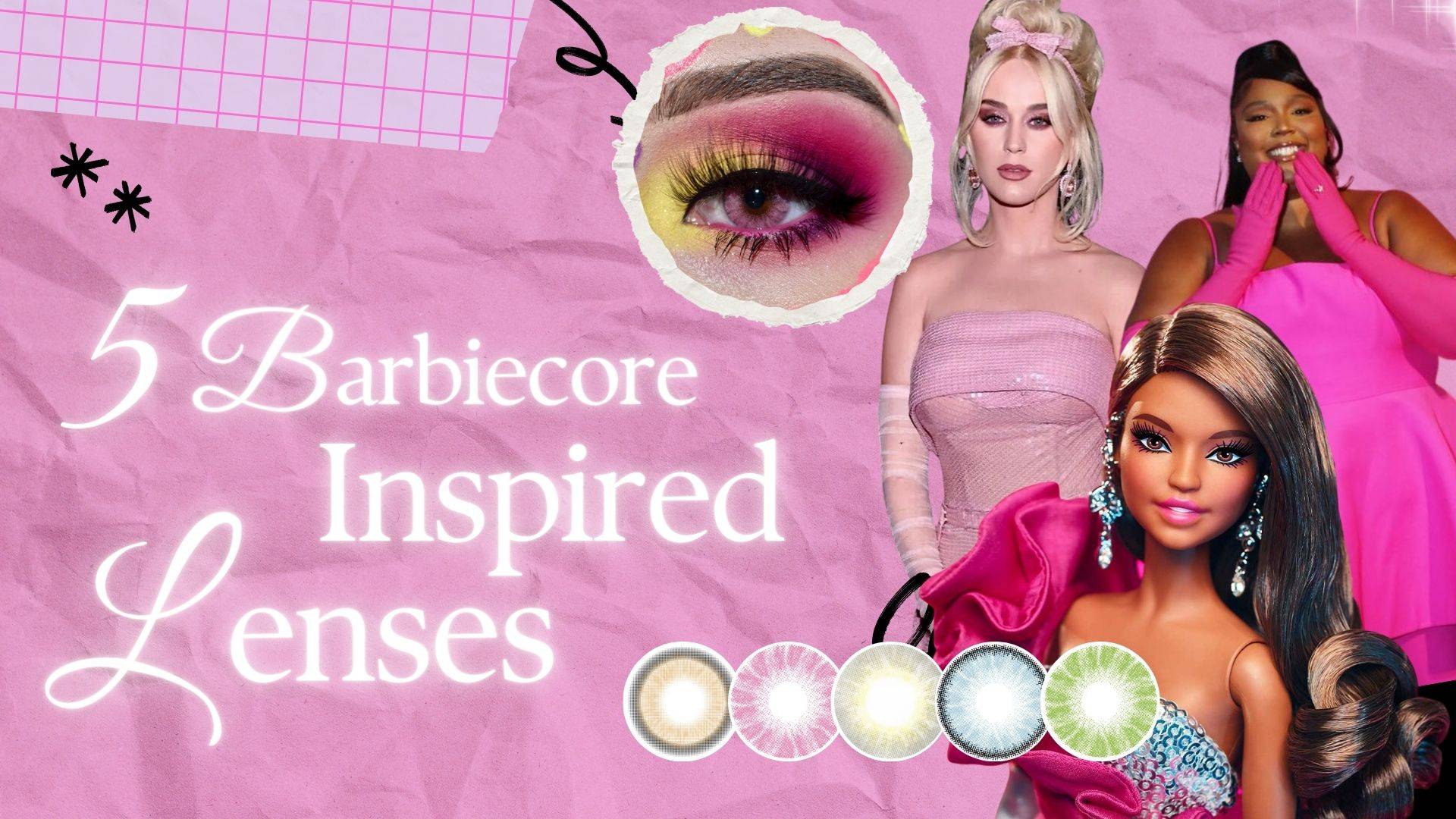 (4 min. read)
With hot pink declared as one of 2022's biggest color trends and Greta Gerwig's Barbie live action film slated for 2023, it's no wonder that Barbiecore has leapt into all our favorite stars' wardrobes (and our hearts). The bright, bold, and dopamine-inducing aesthetic is quite literally what it sounds like—it's anything and everything that references the Mattel doll, which includes dressing up like the icon herself!

From runways to red carpets, designers and celebrities can't seem to get enough of Barbie pink. And since the phenomenon is likely to gain even more momentum until the movie's premiere next year, we think that it's the perfect time for you to try the aesthetic if you haven't.

Whether you're already rocking the trend or just starting to dip your toes into the dazzling world of Barbie, we've got just the thing to make your looks even more iconic—colored contact lenses, of course! From the bluest of blues to the most enchanting hazels, let your inner doll out to play with these head-turning picks for every type of Barbie.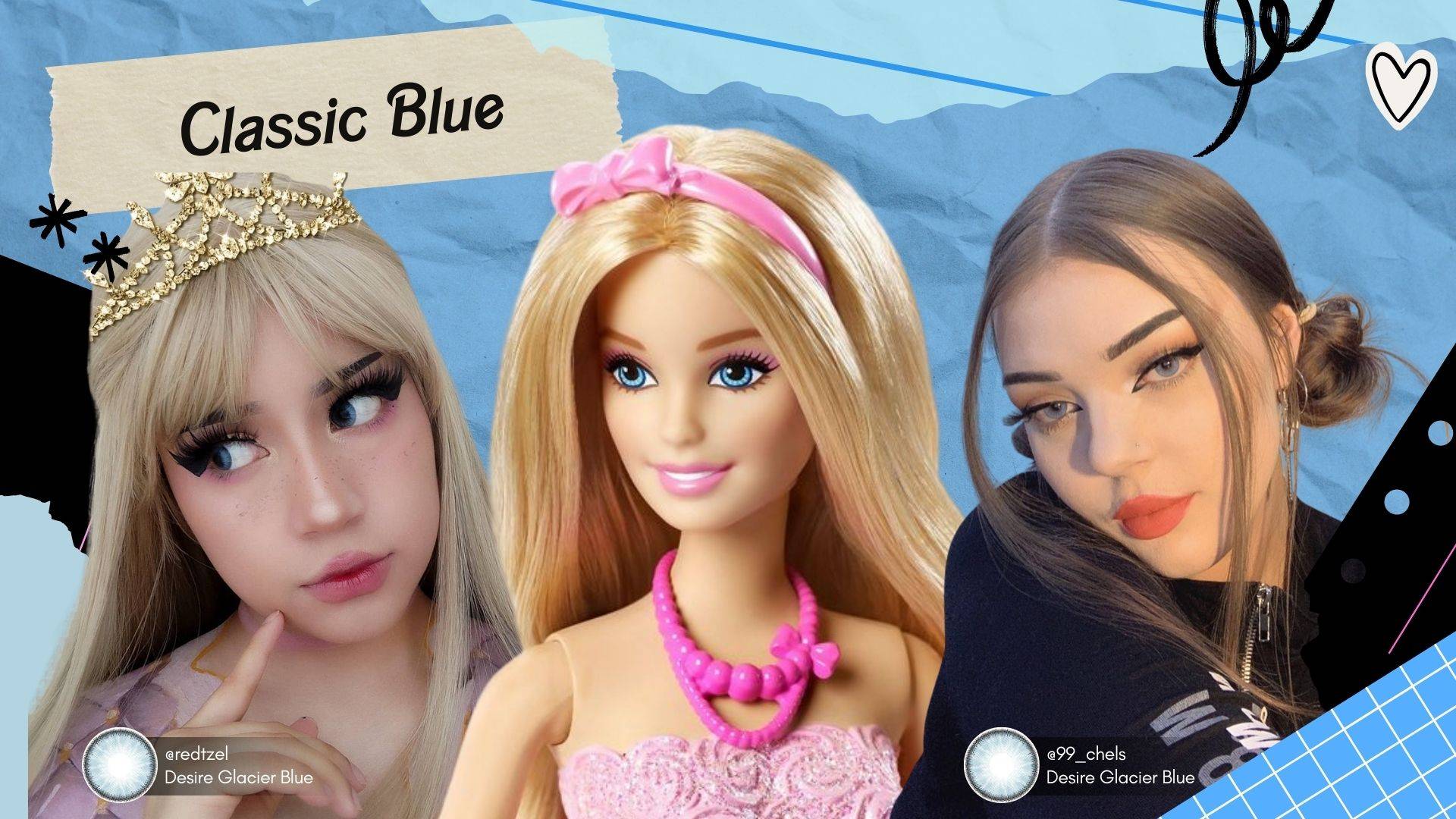 When you think of Barbie, you'll probably picture her long blonde tresses, signature pink ensembles, and trademark blue eyes. So if you're feeling nostalgic and want to emulate that quintessential look, then we definitely recommend a pair of blue contact lenses to go with all your Barbie-esque fits. Pair them with a pink and purple cut crease, bright pink lipstick, and your transformation is complete.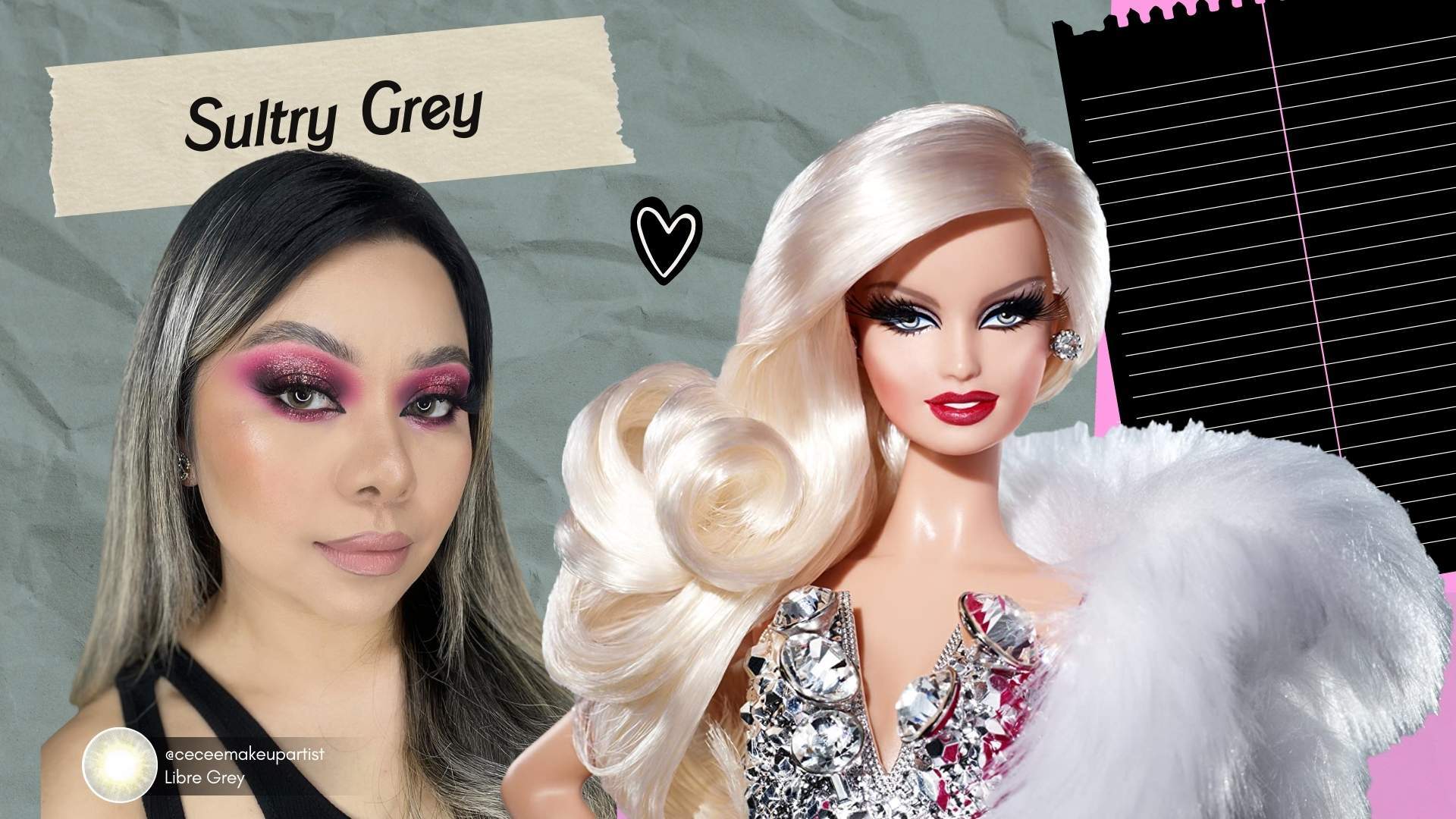 What we love most about the Barbiecore trend is that there isn't a right or wrong way to do it. Not a girly-girl but still want a touch of Barbiecore? Then spice things up with a bold smokey eye or a strong winged eyeliner, and mix in tougher elements like distressed denim or a leather jacket to whatever pink piece you plan to rock. Lastly, switch out the stereotypical blue eyes with a smokey grey color lens for a fiercer take on the aesthetic.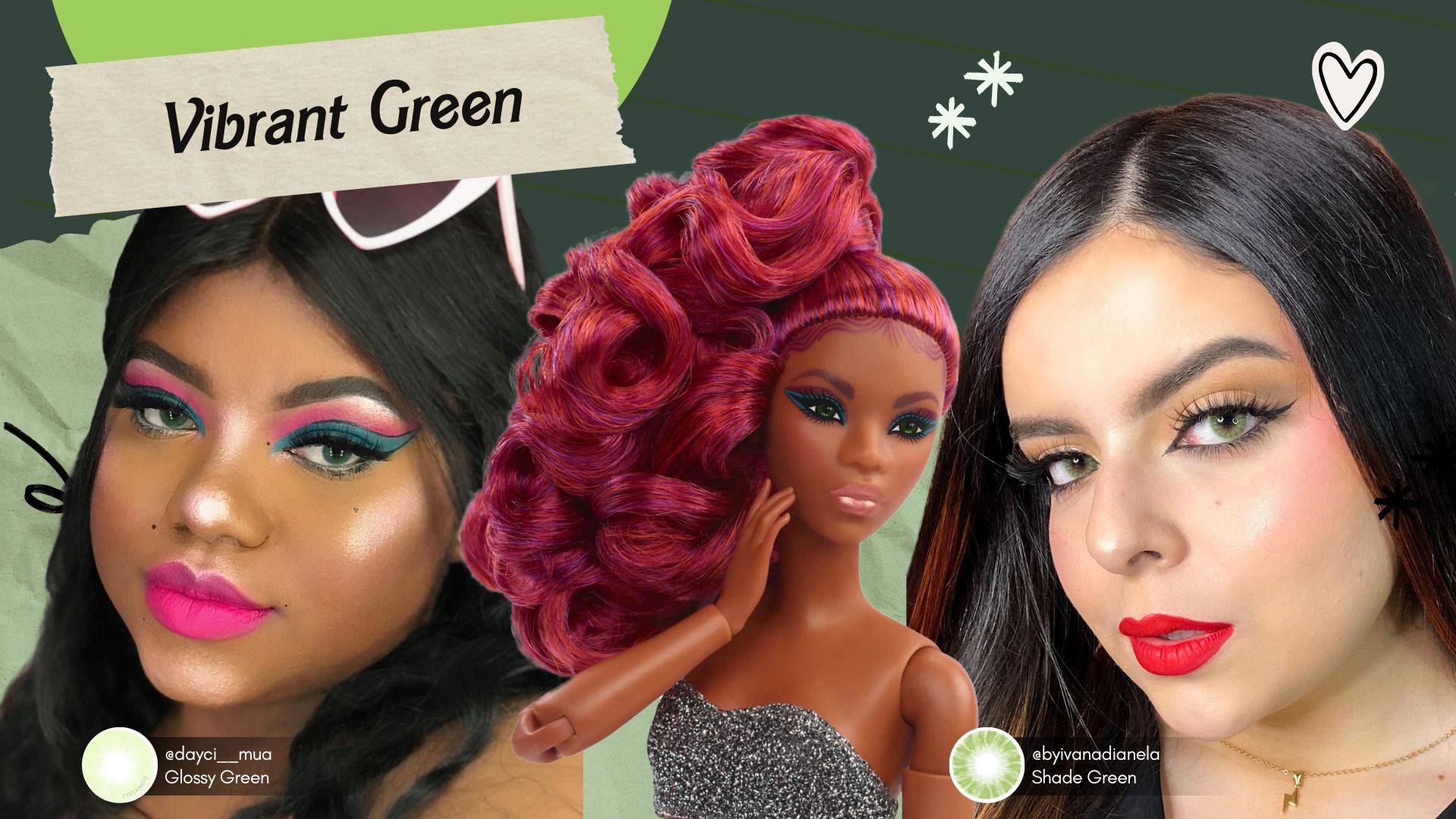 Now, here's a modern and fresh interpretation for any 21st century Barbie. Whether you're going for a casual or glamorous look, green contacts are sure to make you stand out in any crowd. Don't be intimidated by this color—they're actually very versatile and flattering on everyone! Bring out the earthy tones of this eye color with brown eyeshadows, or create a stunning contrast by rocking pink and berry shades on your eyelids (it'll match your pink outfit perfectly too).
Understated Brown & Hazel Lenses
If you've got gorgeous dark eyes and just want a subtle enhancement, then you can't go wrong with brown or hazel lenses. They naturally give off the most endearing aura, as well as a more approachable appearance. Since they've got a more laid-back look to them, they're great for elevating any casual Barbiecore look (pink tank top, jeans, and PVC heels anyone?), but can also be dressed up for date night or a swanky black tie event. Because brown and hazel are on the more neutral side, you've got plenty of options with your makeup looks too—let your creativity flow and wear any makeup color palette you want!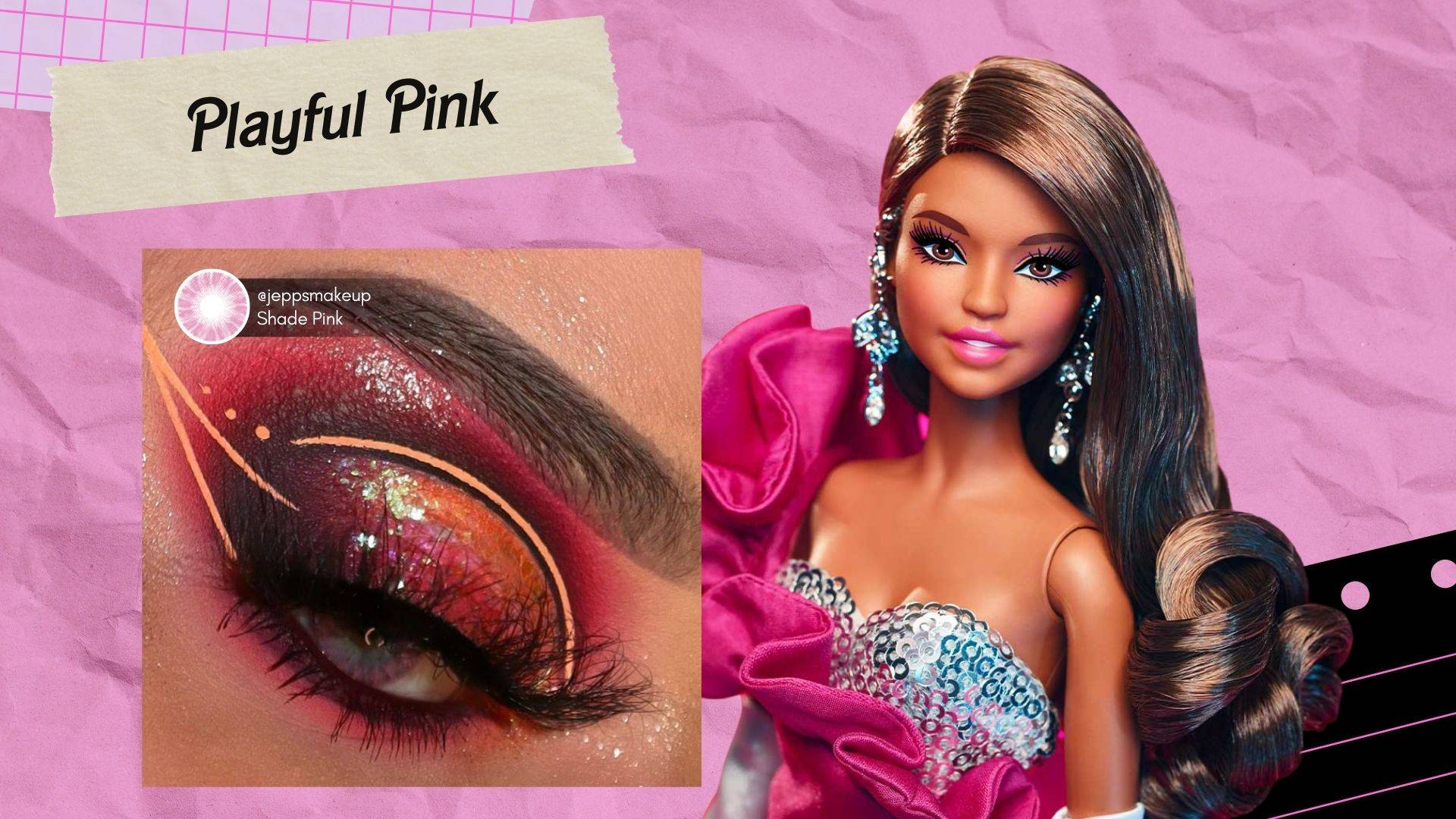 This last one is for our most committed of Barbie girls—because what better way to exemplify Barbiecore than with bright pink lenses for your monochromatic looks? After all, there's definitely no such thing as too much pink, especially in Barbie's books. Pink, blue, and purple eyeshadows naturally pair well with this bold eye color, but you can also dial it down a bit with brown eyeshadows for a more wearable look. Whichever vibe you're going for, you're sure to always stun in our multidimensional color contacts.

Channel Barbie in:
🔵 Classic blue lenses
for that quintessential Barbie aesthetic
⚪️ Sultry grey lenses
for a bolder and edgier take on the trend
🟢 Vibrant green lenses
for a refreshing twist on Barbie's classic look
🟤 Understated brown & hazel lenses
for a laid-back and approachable aura
💖 Playful pink lenses
For those who want to go all out on Barbiecore
And that's it! Which Barbiecore look will you be trying out? Are you a classic Barbie, an edgy one, or somewhere in between? Let us know in the comments below!

Need some help picking out a pair of lenses? Take our 40 second quiz to find your perfect match.

Not sure which colored contacts to buy? 🤔

Take our quiz to discover your new holy grail
and stand a chance to win your perfect pair of color contacts! 👇👇👇