When choosing a pair of contacts based on hair coloring, here are two ways to go about it: you can either find a pair that's perfectly in tune with your hair color, or select a contrasting shade to make your crowning glory stand out.

Choose your hair color 👇🏻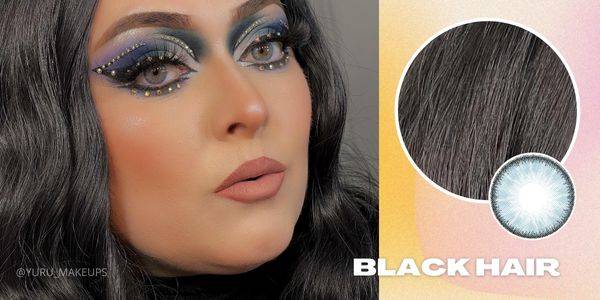 If you're looking to make a bold statement with your lenses, opt for blue or purple lenses for high contrast. Dark colors are also a must try for those with black hair, as the cohesive tones will give you a cool and mysterious aura.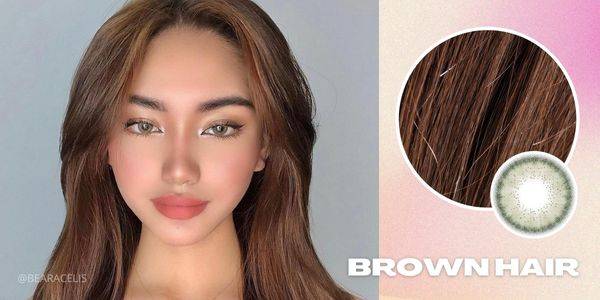 For a natural look, hazel, amber and other brown tones will pair beautifully with brown hair. Though if you want a bit more contrast, green is another favorite that complements brown hair nicely.
Light-Colored and Blonde Hair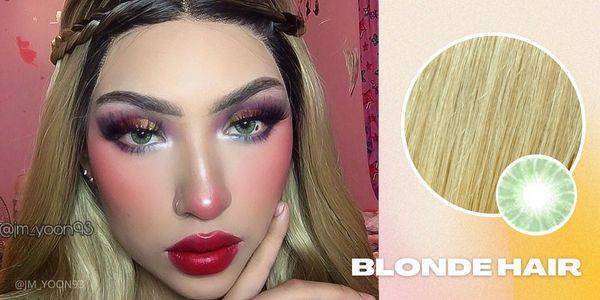 If you have blonde or light colored hair, you really can't go wrong with blue and green colored lenses. But for a sultrier look, we recommend giving darker neutrals like grey, brown and black a try.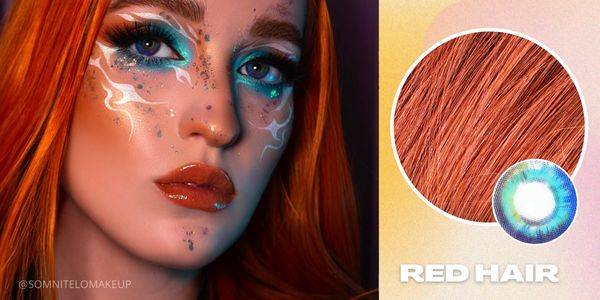 If you're familiar with the rules of color theory, then you'll already know that red hair and green eyes are an unbeatable combo. The two colors sit directly opposite each other in the color wheel, and make each other look brighter when placed side by side.
But for something a bit different, blue lenses will give a mesmerizing contrast against your flaming red locks.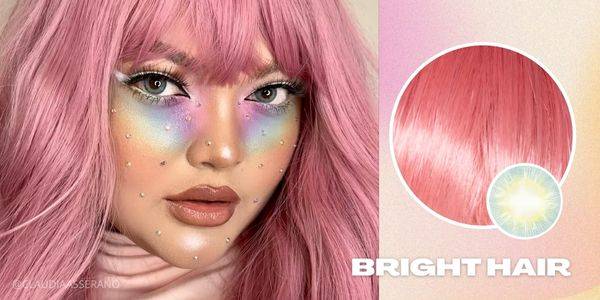 To make your hair color pop, a pair of black, brown or grey lenses will be your best bet. Alternatively, you can also go the monochrome route by selecting a shade within the same color family as your hair color.

Not sure which colored contacts to buy? 💭

Take our quiz to discover your new holy grail and stand a chance to win your perfect pair of color contacts!