Welcome to PROM SEASON! Decisions, decisions! You've got your date (or a handful of BFFs). You've got the dress. Now what? When prepping for one of the most memorable nights of your life, you want everything to be perfect so you can feel your truly beautiful self in a look that lets the true you show through! Let us be your guide to the best prom makeup looks to go with whatever dress you chose and whatever overall look you crave! We will break down the basics of how to create a look you'll love for selfies you'll love to look at for years to come. Whether you're looking to keep your makeup look natural for the big night or go with an over-the-top look to remember, we have tips, tricks, and all the tiny details you need!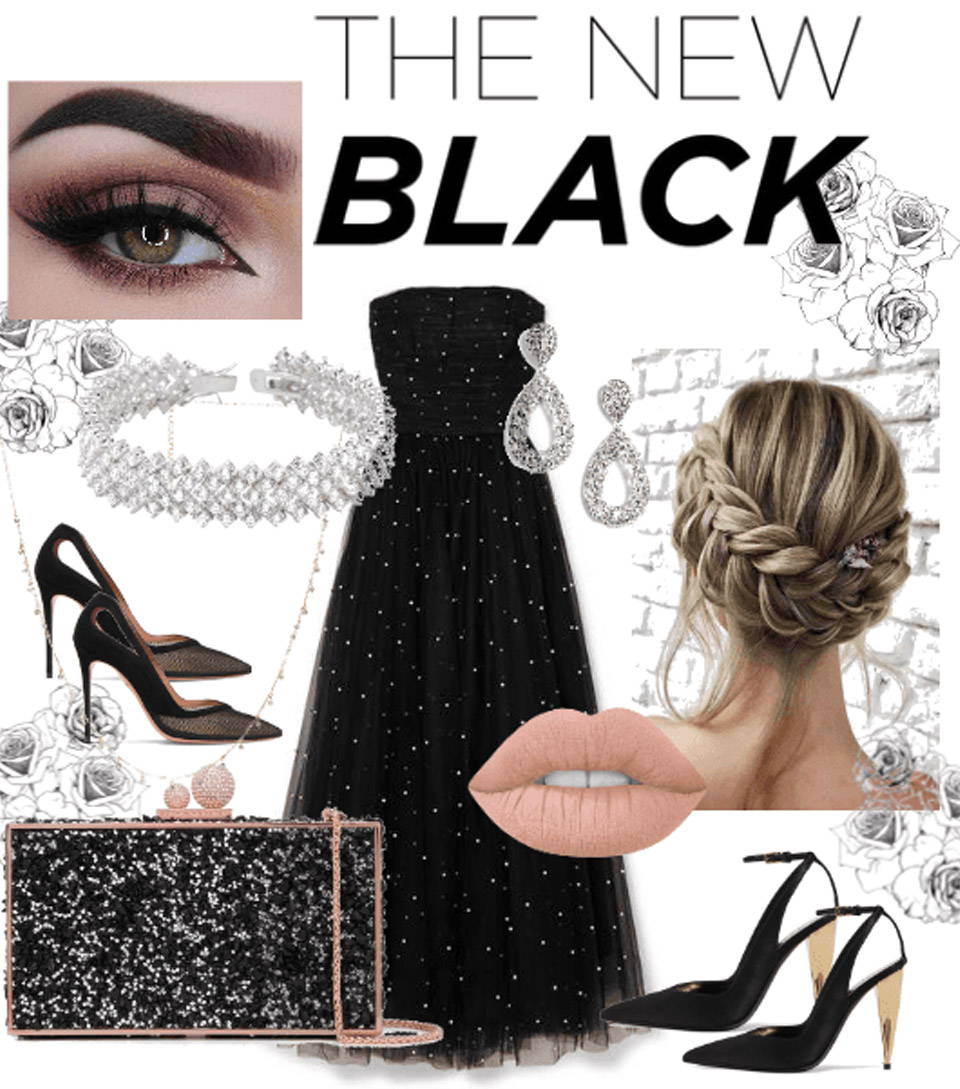 Who doesn't love a Little Black Dress?!
Are you looking for true, timeless, Hollywood-glam for your prom night? A black dress pairs perfectly whether you're looking to stun with bold eye colors or keep your makeup look natural and understated.
Accessorize your gorgeous black dress with sparkly jewels in silver with diamond accents.
A sweeping braided updo is natural, classic, and perfect for your big night!
Choose from classic black pumps or those with a little something extra, like a gold or clear heel or ankle detailing.
For classic-black-perfect prom makeup, try a nude lip and smokey, unforgettable eyes.
Bold, black liner and false lashes perfectly frame haunting grey eyes. Try our Glossy Blink Sky Grey for a gaze he won't soon forget!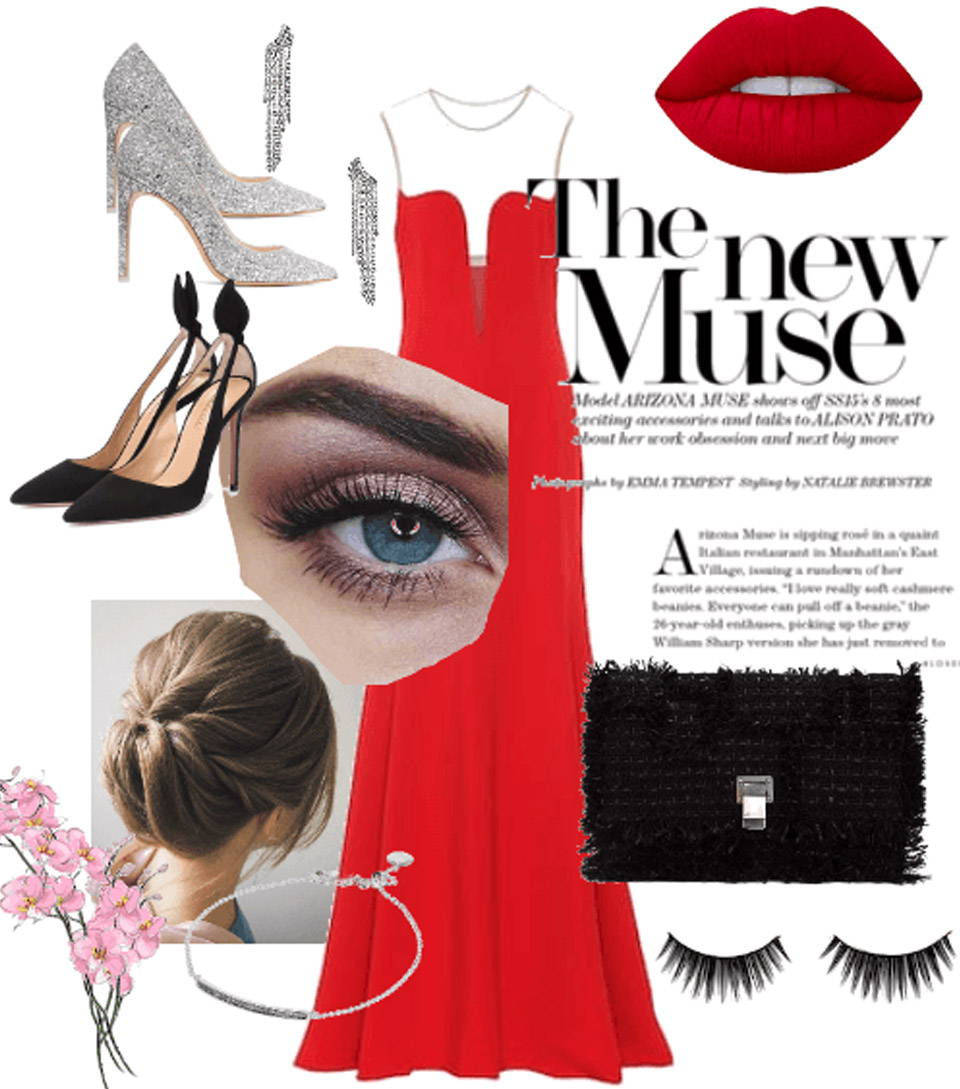 Dramatic, eye-catching red dresses require the perfect prom makeup. "Lady in red" there have been songs written and wars fought for you!
To pull off a bold look like this requires confidence and just the right accessories!
When it comes to eye makeup looks for prom to accompany the perfect red dress, it's all about glamour!
A smokey eye and false lashes are a must. And, of course a stunning eye to gaze into - one worthy of distracting his glance from such a fabulous dress!
Our Glossy VG Blue lenses are perfect for putting him into a trance on the dance floor!
A gentle updo balances the look for femininity and a big, pouty, bold-red lip sets off every skin tone.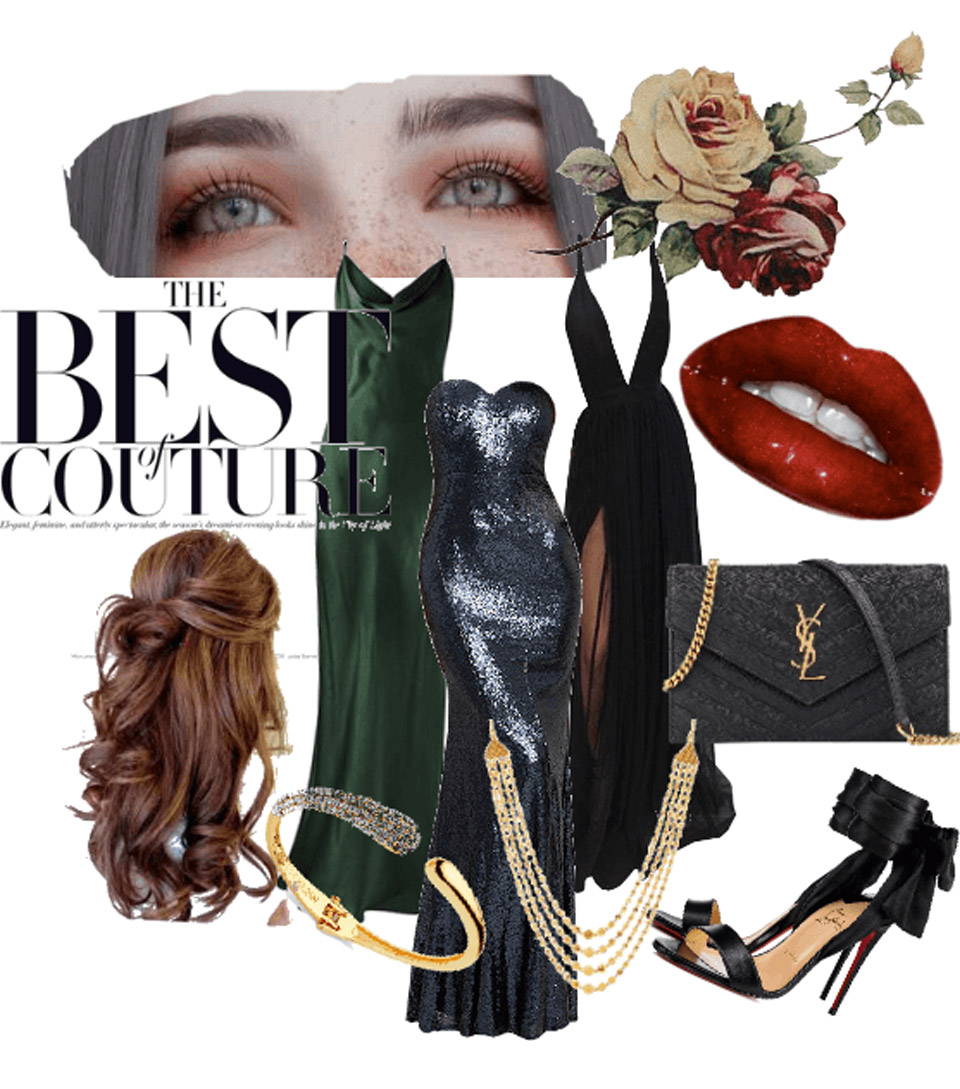 Going for a more sophisticated, sleek look for prom night?
Sequins, a deep plunge, draping, and risque leg slits exude confidence-for-days, and all look best with just the right eye makeup looks for prom!
Key here is keeping all aspects looking mature, classy, and completely on-point!
Go for a designer wristlet or crossbody to show off your sense of style. Accessorize in gold with diamond accents for classic, unforgettable, glam appearance.
A partial-updo with big, glossy curls balances out a dress that shows off a little extra skin and adds a feminine touch to your look. Your perfect pout for this prom makeup look is big, bold, and glossy!
Whether you choose to keep your eye makeup look natural or go for a full, flattering, smokey eye, for a stunning eye look pairing, check out our Glossy Blink Grey colored contact lenses.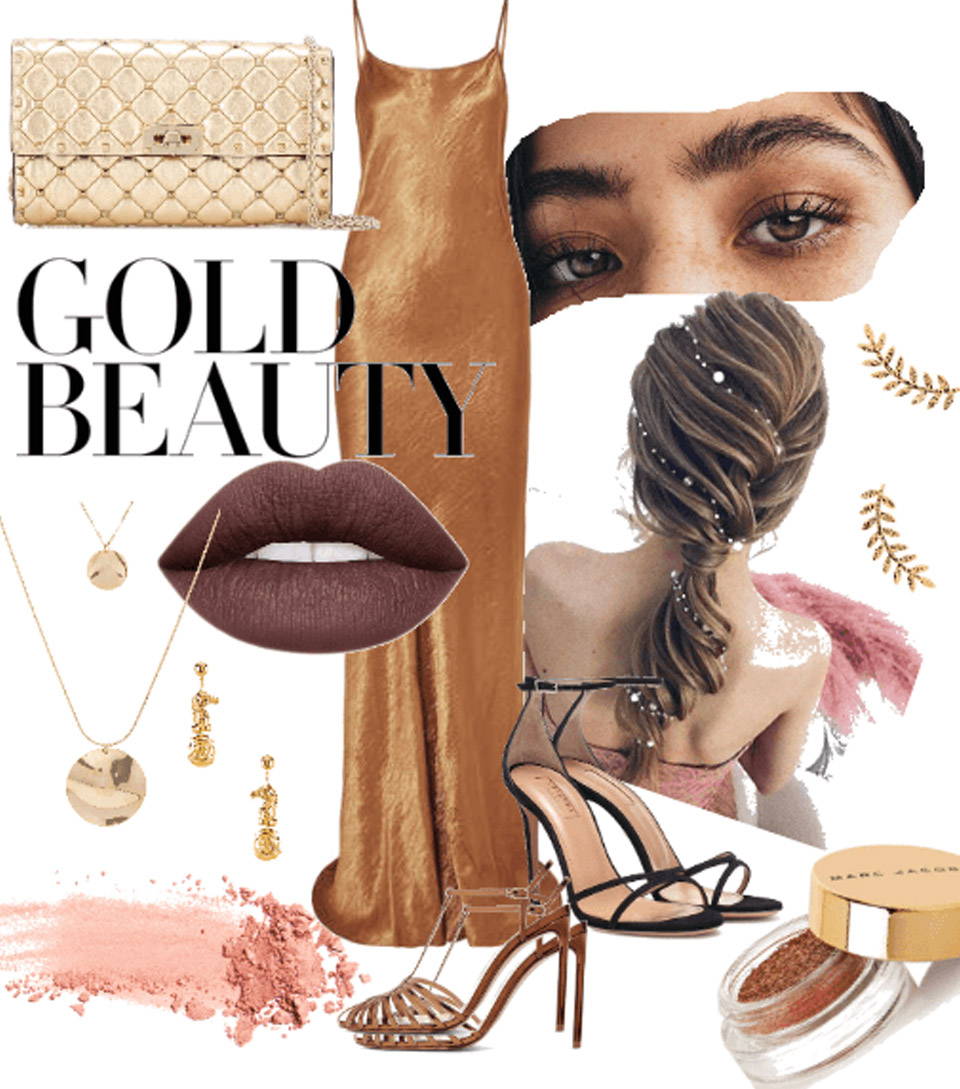 The first thing to consider when choosing from the many eye makeup looks for prom is what your overall look will be!
Trending this season - and honestly, so timeless it trends every prom season, is a gorgeous, glowing gold!
With a dress in gold, you'll want to keep your makeup look natural, allowing the glimmer of your gown to show. But that doesn't mean your beautiful eyes can't take center stage!
Pair your gorgeous gold dress with our Glossy Blink Brown lenses for a natural, yet stunning look he won't be able to take his eyes off of!
Loose locks with crystal or beaded adornments look luxurious and regal, just like Ancient Greek royalty.
Accessorize with anything gold, brown, and/or sparkly! For added depth, try out a deep, neutral lip to pull the whole look together.
No matter what you choose to wear, eye makeup looks for prom are the key to creating a fun, memorable night - filled with selfies you'll be posting EVERYWHERE - and looking back on for years to come. Regardless of your dress color or cut, or the varied accessories you have to choose from, your very best asset is your eyes. So showcase them with pride! If you want to achieve a one-of-a-kind look for your extra-special night, colored contact lenses may just be your new BFF. You may even find that you enjoy them more than your prom date. ;) Just kidding… But to keep all eyes on you, try out a pair of our lenses to enhance your look.