The Naruto anime series has many memorable characters. From Sasuke to Hinata, every big fan has a favorite. Maybe you're such a big fan that you want to cosplay your favorite Naruto character, but where do you even get started? Finding the right clothes may be simple, but why not take it a step further with having the perfect eyes?
Colored contacts are all the rage at the moment. They allow you to dress up as your favorite celebrity or animated character. Luckily, Innovision FX have just released their Sharingan contacts Naruto Itachi series that allows you to become the ultimate anime character in real life. Below is a guide that will help you find the best contact lens for your cosplay.
1. Kakashi Mangekyou Red T-01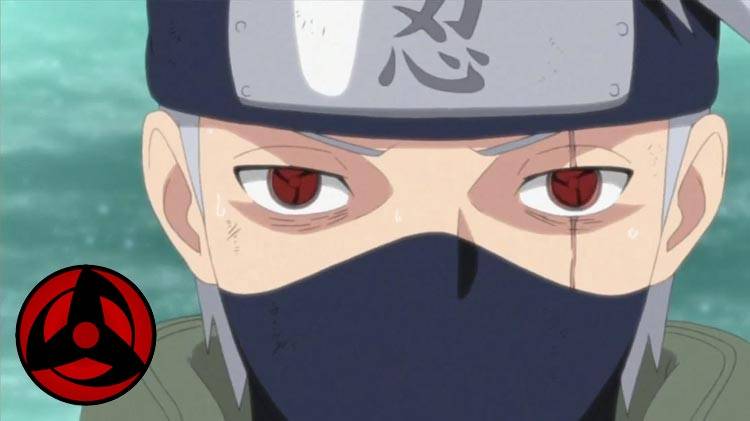 Is Kakashi your favorite Naruto character? Well, you're in luck. This series' first Sharingan contacts is dedicated to his Sharingan Mangekyou red eye. Kakashi uses his first Mangekyo Sharingan when he was against Deidara. He finally had enough stamina to use it effectively in battle. It is a big moment in the series and many people want to introduce this eye into their very own cosplay.
The contact lens comes with the ultimate pattern, with a black ring around the pupil and red iris, and the memorable fan like pattern that makes up the rest of it. Many of us love Kakashi, and you now have your chance to become him yourself.
Kakashi Mangekyou
Red T-01
2. itachi Mangekyou Red T-02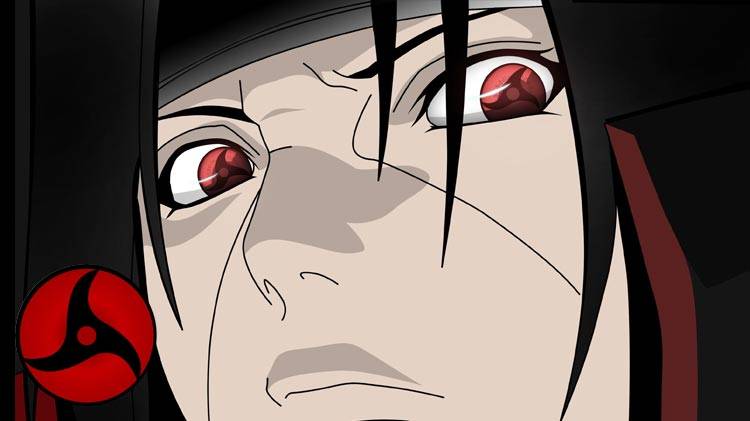 Itachi's Sharingan Mangekyou may look similar to Kakashi's, but it has its differences, and the Innovision series has managed to capture this perfectly. For you Itachi lovers, you can relive the heartbreaking moment Itachi awakened his Mangekyou Sharingan after witnessing the suicide of his best friend, Shisui. His abilities became extremely powerful, and he had an incredible character arc that made audiences fall in love with his character even more.
The eye consists of three wings on a black figure, similar to the shape of a fan. Unlike Kakashi's Mangekyou, it doesn't have a black line, but it maintains the red iris color. You can become your own Itachi with these cosplay contact lenses and be the envy of all your anime-loving friends.
itachi Mangekyou Red T-02
3. Naruto Sharingan Red T-03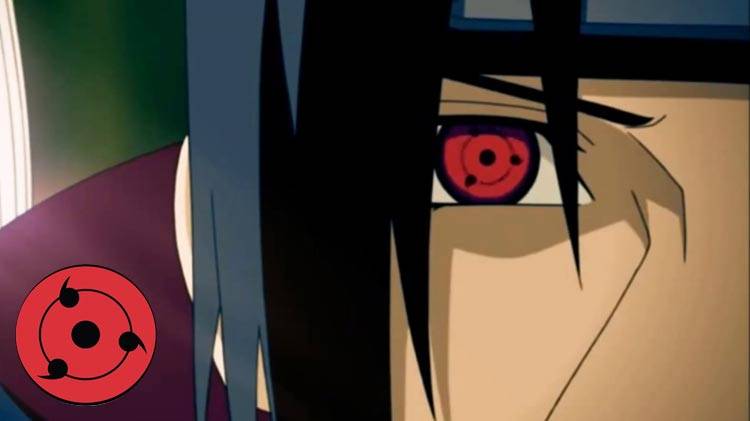 This colored contact lens is perfect for all fans who are in love with the star of this anime series: Naruto. The character whose name makes up the show has a unique Sharingan that is different to the two previously mentioned characters. Naruto gets his Sharingan from Itachi when he gives him the gift. It's a very memorable moment in the sixth season of the show, and many fans have been looking for the perfect contact lens that matches the unique pattern that forms on his eyes.
With the signature red iris background, the rest of these anime contacts lenses are made up of three black 'comma' like figures that form a trio around a grayish line around the pupil. Prepare for the ultimate look when you decide wear Naruto contacts, because the lens will not disappoint.
Naruto Sharingan Red T-03
4. Uchiha Sasuke White T-04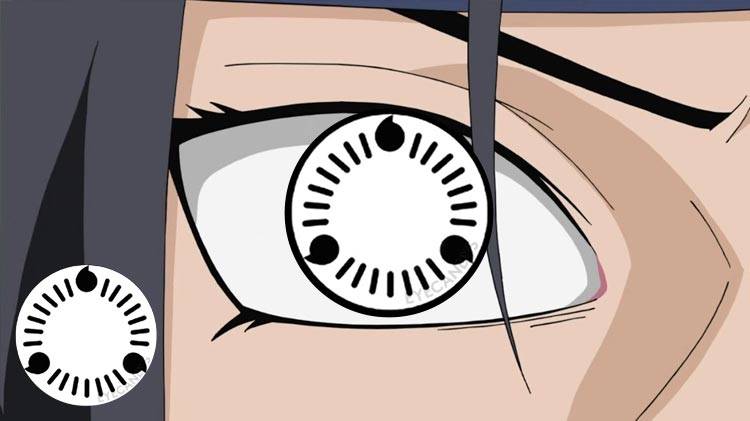 If you're looking for something different to the signature red Sharingan eye, then this is the perfect colored contact lens for you. After overusing his Mangekyou Sharingan, Sasuke decided to make his eyes eternal by transplanting the eyes of Itachi Uchiha. This is the highest form of the eye in the series and will provide you with the most powerful cosplay that you could possibly have.
The contact lens has a white background that makes up the iris, along with a series of black dashes and 'comma' like figures that are similar to the ones in Naruto's Sharingan. You can't get any better than this.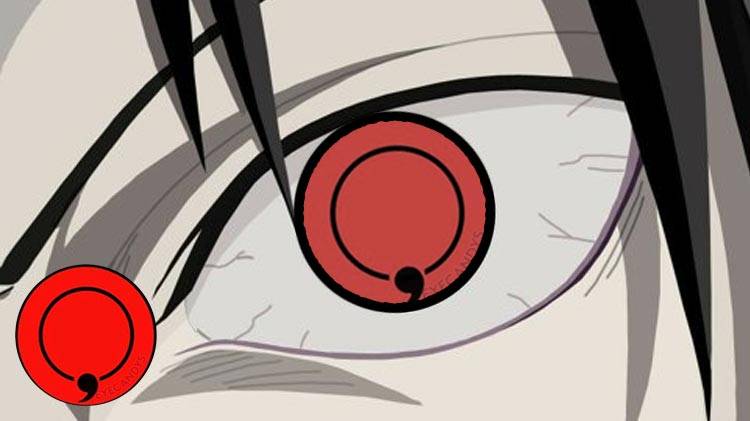 This colored contact isn't specific to a certain character. Instead, it's a form of Sheringan that has been achieved by a rare few characters. Known as the Tomoed Rinnegan, it's a heightened state of Rinnegan. How a character obtains it will depend on their specific circumstances, but it opens up a world of opportunities for fans who are really into Naurto cosplay.
You can choose which character you want to be and adapt the look with the help of this lens. It consists of the red iris color, two black lines, and a series of the 'comma' like figures. It's the ultimate anime contact lenses for huge Naruto fans, and everyone is chasing to get a hold of one of these sets.
6. Madara Mangekyou red T-06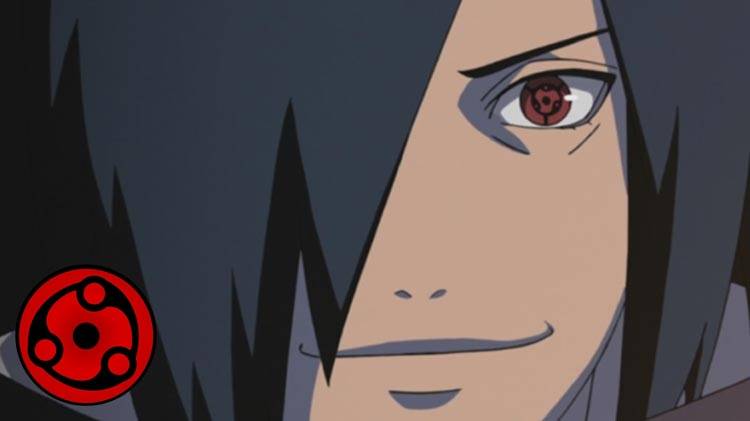 Need a blast from the past? Madara was the first Uchiha to awaken the Mangekyou Sharignan. It was the first time the fans of Naruto got to see the individual power of this transition. It may not be known what the individual abilities of each of his eyes were, but he was reward fluidity in his movements whenever he fought from then on. It's very similar to some of the other Sharingans, but it has its own unique edge.
On top of the red background of the iris is a black circle, made up of three other circles. It's definitely a fan favorite look for cosplay contact lenses as it brings back a lot of memories from those who were there from the beginning.
7. Eternal Mangekyou Red T-07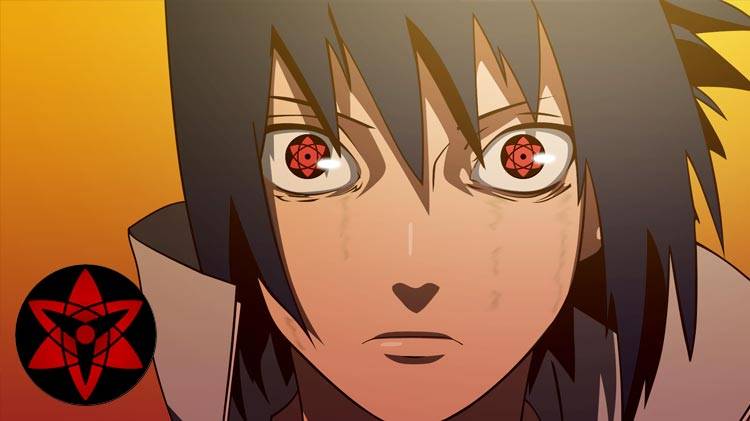 Similar to the Tomoe Red, this Sharingan can be used for multiple characters. It has a unique look to any other Mangekyou Sharingans as it comes with more power than every before. It can be used any number of times compared to a usual Mangekyou. So, if you want to be a powerful Naruto cosplay character, this is the lens for you. It consists of a black iris background, with a red star within it, as well as other black lines and patterns making up the rest. It's different than any other Naruto contacts and can make you feel special when you dress up.