So, you took the plunge and finally got that long-awaited LASIK surgery. You likely fretted over the decision and stressed over potential risks before making the appointment. Maybe even you experienced one of your life's most restless sleeps. After all, though the technology available has made LASIK safer and more convenient than ever - it's still a procedure that can be really nerve-wrecking. It's a hard decision and it can be scary. We totally get it!
Now, you can see better than ever! You love that you can skip inserting contact lenses each morning and don't have to fumble for your glasses until you do - or panic when you drop a clear lens on the bathroom vanity! No more having to roll out of bed when you've realized you forgot to remove them. No more blur - you can gaze lovingly into your partner's eyes and actually SEE him or her. And don't even get us started on the fogged-up glasses from those face masks in COVID-World… All great things, right?
Except, maybe you've found you're kind of missing the quick and easy fashion statement your colored contacts always allowed. Or, maybe you've got a cosplay or Halloween look you've been dying to try that would be enhanced by perfectly-colored peepers! Maybe you even landed a new movie role as a blue-eyed beauty - only your eyes are brown? Now that you've had LASIK, can you even wear colored contacts?
Well, the good news is, you absolutely can! Only now, it's possible you may have even more color options. You may even be able to wear non-prescription lenses! Having perfect vision is no reason not to enjoy your favorite accessory and change up your eye color on demand.
Comfortable Colored Contacts

Colored contact lenses are more comfortable than ever due to advances in technology and safer materials that allow for higher water content, which is essential for that "barely there" feeling. As you know - there's no reason for contact lenses to be uncomfortable or inconvenient.
We do recommend speaking with your LASIK doctor before using contact lenses and obtaining a prescription if needed. LASIK may change the shape of your cornea, which could mean you require a different prescription. You'll also want to keep in touch with your doctor as visual changes are common as we age and you may not maintain perfect, 20/20 vision throughout your entire lifespan - even after LASIK. Work closely with your physician to determine the best lens for you - and remember that this may change over time.
Generally, you're advised to wait 3-6 months post-surgery before wearing contact lenses, and of course, with approval from your ophthalmologist. It's been observed that some LASIK patients may not find soft contact lenses suitable for their (now-weakened) corneas. Also, since eye dryness is common amongst LASIK patients, it's generally advisable that you don't wear your lenses for long hours (best if under 6 hours/day).
Your eye care professional will be able to advise you regarding the best brands, sizes, and materials for your unique eyes to avoid any discomfort or complication when wearing contacts after LASIK surgery.
Most importantly, be sure that you are cleaning and storing contacts appropriately, using a safe and effective cleaning solution. The majority of complications related to wearing contact lenses are a result of poor hygiene routines, inadequate cleaning, or insufficient storage procedures. You'll also need to be mindful of how long you are wearing your contacts. For best results follow the manufacturer's recommendations for daily wear, wear cycle, cleaning, and storage. Of course, you'll also want to follow any advice your optometrist provides.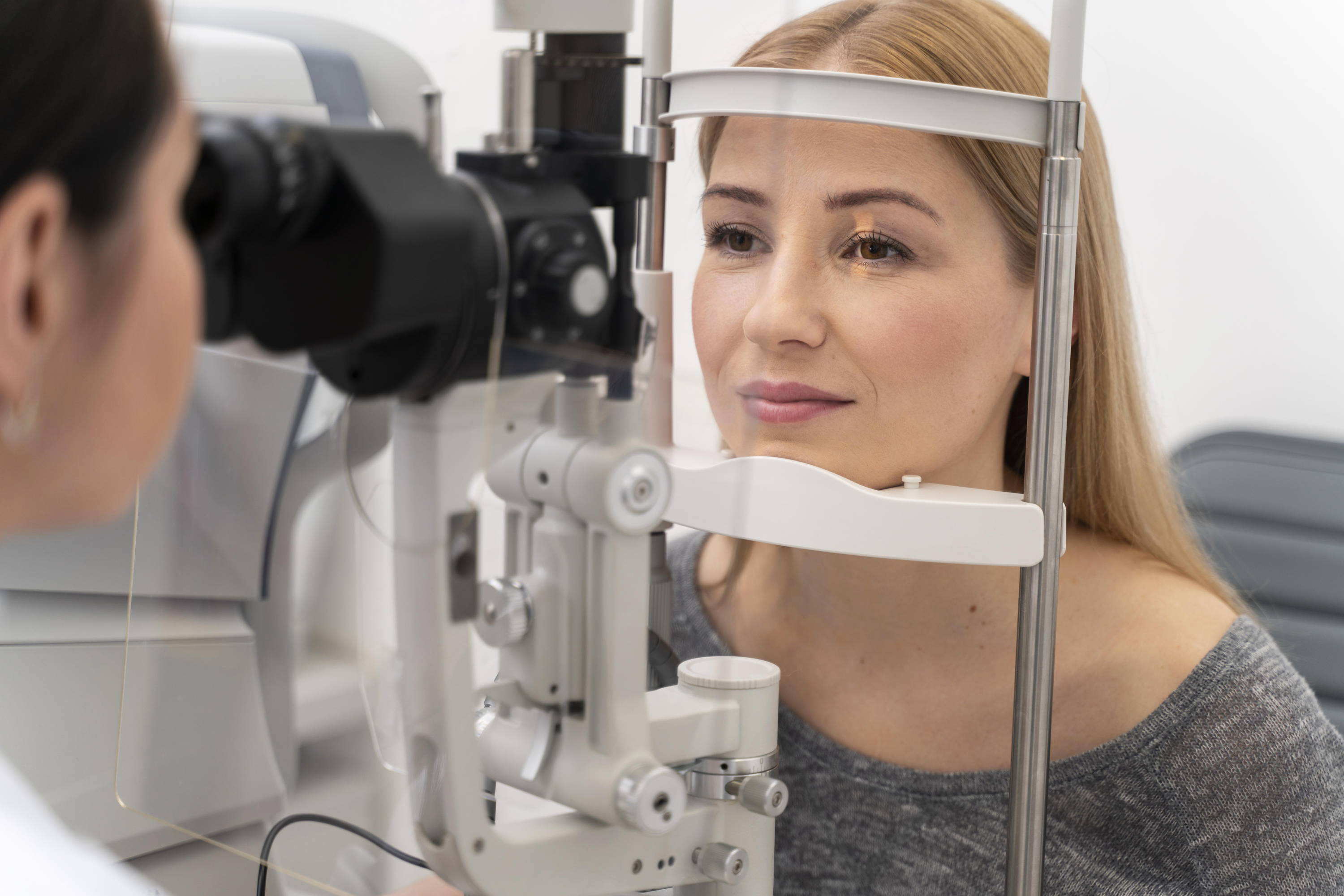 We provide detailed product information for all of our lenses, so that there will be no surprises. With advice from your LASIK professional, you can choose the materials and wear cycle that are best for you - and achieve the eye color you've always dreamed off - for daily use or for a special occasion look. We also offer lenses with a variety of prescription strengths as well as custom Toric lenses should you require a lens built specifically to your personal eye dimensions.
So, we have great news for you! Even after this likely life-changing laser procedure, you can absolutely continue using your favorite accessory - colored contact lenses. With the help of your eye care provider, you'll be able to choose safe lenses that are best for your newly-improved eyes. Lenses that will help you put your best face forward, seeing the beauty before - as well as within - you, only now with even greater clarity! Thanks to modern technology, you can experience the best of both worlds!