Marilyn Monroe red lips, Audrey Hepburn full brows, and Kylie Jenner blue eyes… Wait. Is that even a thing?
With a million and a half hits on Instagram, I would say yes, Kylie Jenner blue eyes are a thing.
Wearing contact lenses for Hollywood celebrities is quite a common practice. It's a way to be freed from the limitations posed by eye glasses. Through contact lenses, celebrities can effortlessly show their glamorous eyes on galas and red carpets without being practically "blind."
While clear contacts are an easier choice for most, the present sees a rise in the use of colored contacts in many forms: bright, dolly, realistic and natural. Even colored contacts for astigmatism, name it, and you would most probably find it nowadays.
Hollywood celebrities are no strangers to this rising trend, and that is because colored contacts get to hit so many birds with one stone: freedom to see without glasses, and a fashion or beauty accessory that can change up your look from drab to fab in seconds!
Here's an exciting roundup of our favorite celebrity and colored contacts tandem:
1. Kylie Jenner
Of course, we must start with this trendsetter who continues to take the world by storm. Kylie's beautiful peepers are of a lighter shade of brown. Don't get me wrong, they are fabulous on their own, but the blue colored contacts she wore gave her a whole new look that's equally stunning on her.
Because the contacts' color looks so natural on her, it is no surprise that followers want in on this latest beauty accessory. The Kylie Jenner contacts color are definitely a highly coveted pair for every fashion and beauty lover.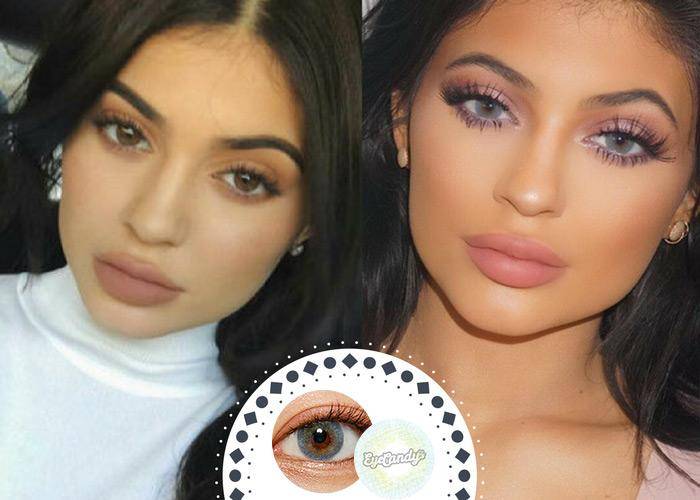 3. Kanye West
Next on the list is yet another member of the Kardashian clique. Who can forget Kanye's blue eyes on 2016's Met Gala? The look was apparently purely intentional to match the Gala's theme, but it certainly garnered a divided opinion among fans.
Whichever's side you're on, Kanye's icy blue eyes have made an unforgettable statement—one that's sure to have us talking for a significant amount of time.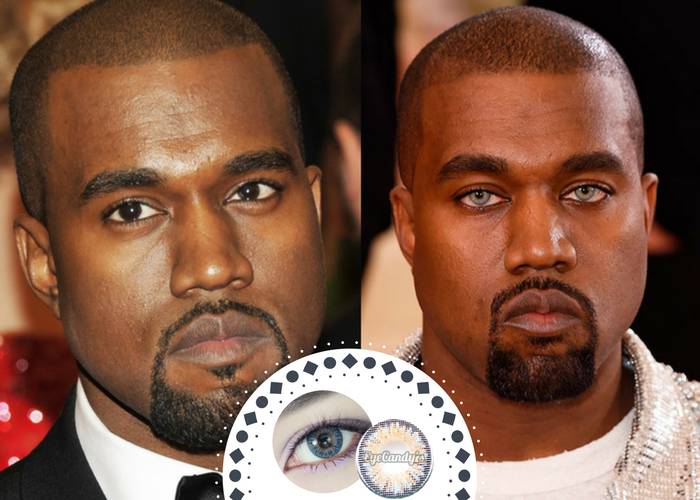 4. Nina Dobrev
The Vampire Diaries star is all-familiar with the colored contacts trend. As an ambassador for a well-known contact lens brand, Nina is all about expressing herself through color. If you're a fan of changing things up and experimenting with different looks, changing up your makeup or hair color are not the only ways to do it. Like Nina, try an eye color change for a total revamp of your style and look!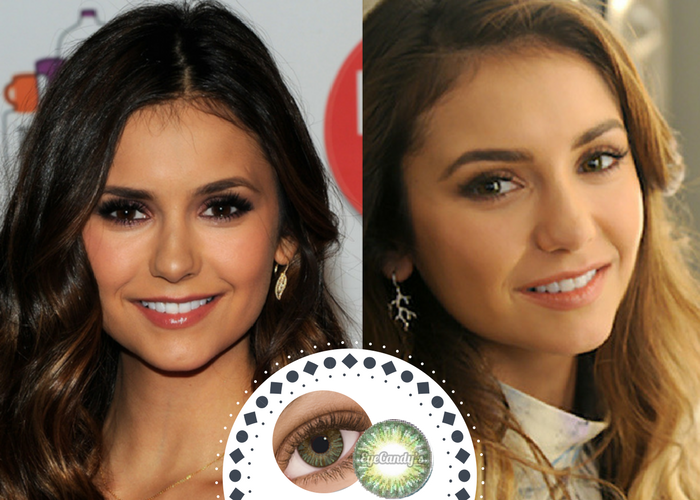 6. Nicki Minaj
When I think of Nicki Minaj, I think of bubblegum pink skies and skin-tight leopard bodysuits. She's practically the whole embodiment of carefree fun! As the most prominent female rap artist of our time, nothing brings out her fun side like her signature outlandish style.
That dazzling pair of blue colored contacts are enough to bring the highlight of her look to her eyes.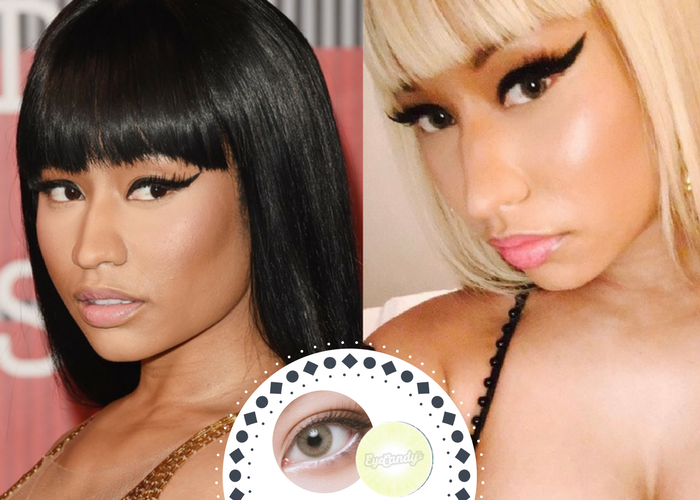 7. Orlando Bloom
The Lord of the Rings actor is known to wear clear and colored contacts to correct his vision and to alter his natural eye color.
We thank the heavens for the genius who created contact lenses for one cannot simply admire Orlando Bloom's eyes if they were hidden behind traditional, unflattering glasses!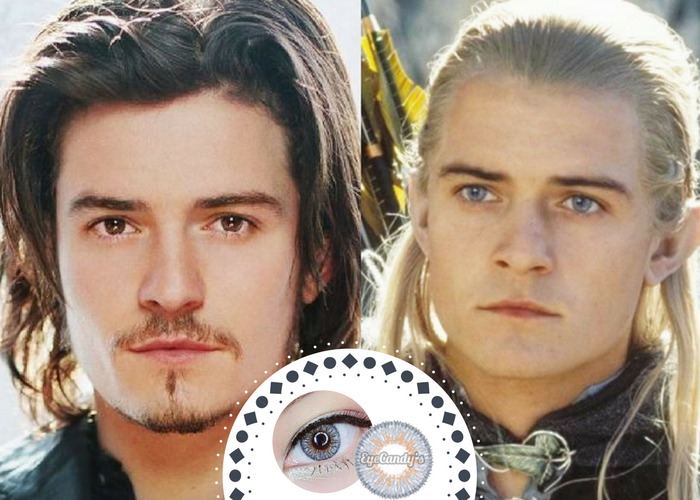 9. Tyra Banks
That signature smize is enough to stop you on your tracks, and none of it is possible without the beautiful depth of Tyra Banks' eyes.
While her eyes are naturally light, she likes wearing colored contacts to add more to that gorgeous gaze. And we can't blame her. Those smizing eyes slay every time!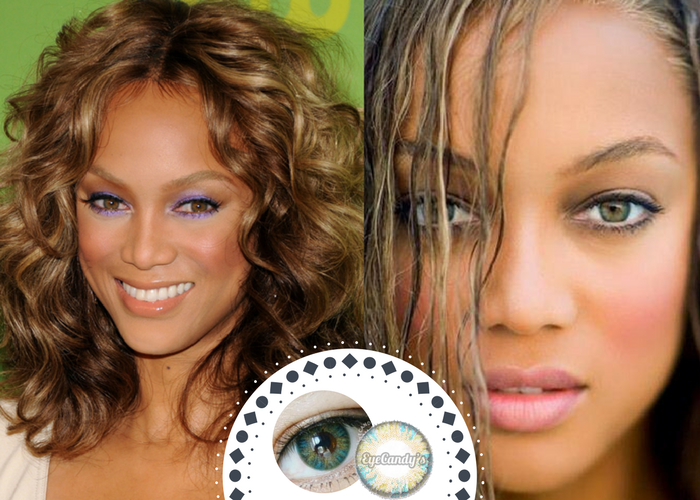 10. Paris Hilton
Who else here believed that Paris Hilton had naturally blue eyes? I did!
To those of us who have just been led out of this ignorant darkness, the truth is, Paris' natural eye color is brown.
Her colored contacts are said to be custom-made for her, and that may contribute to the fact that the lenses look as realistic as how natural blue eyes should be.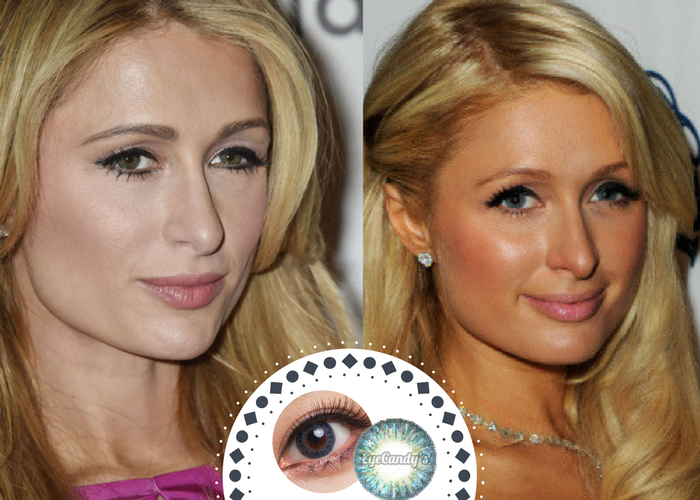 11. Lady Gaga
Through her 2010 hit Bad Romance, Lady Gaga was the star who brought circle lenses (specifically, the thick limbal ringed ones) to the Western world. She's seen wearing some pretty large circle lenses in the music video. They make her brown eyes simply larger than life - the kind of personality that catapulted her to the top of all charts!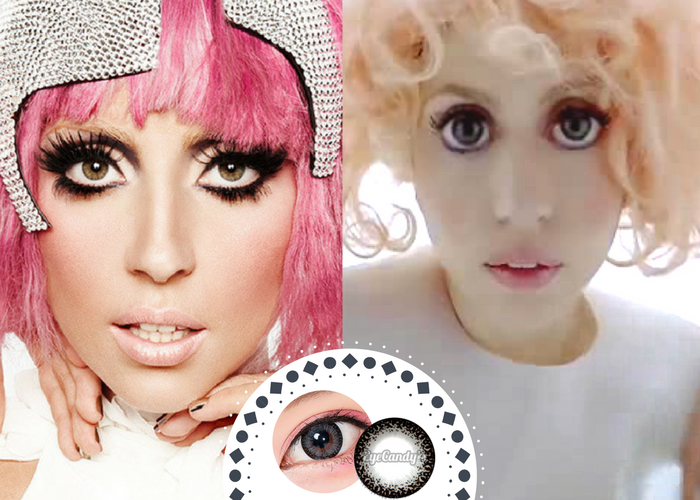 12. Amber Rose
Though we know her by her platinum buzzcut and buxom curves, Amber's a style chameleon of polar opposites - and she does it well. This girl can flaunt a masculine, structured blazer one moment and midriff-baring, pinup-esque crop top the next. Just like her outfits, Amber's eye color is never constant, but we know she enjoys shades of grey, hazel and blue - shades that are striking yet classy at the same time. If we could pick one star who best accessorizes with colored contacts, it'd be Amber!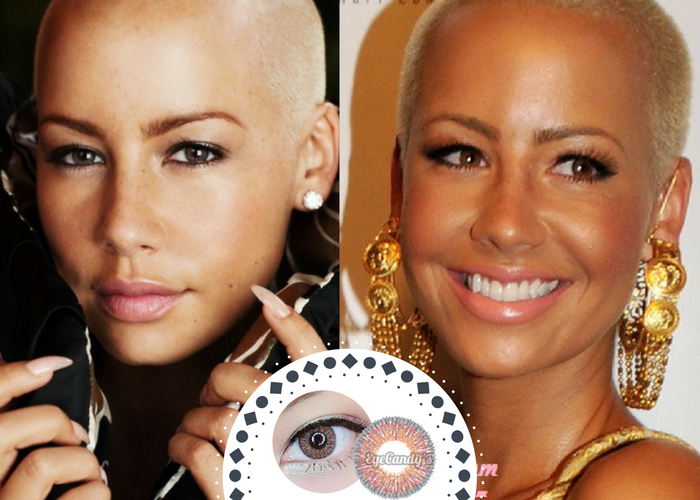 Camera flashes everywhere, throngs of fans screaming your name. Becoming a Hollywood A-Lister may be everyone's secret fantasy. Just the mention of Hollywood and you're taken to visions of star-studded glam, stupendous fame and not to mention the whopping amount of wealth!
Hollywood has long been a haven for the latest and trendsetting fashion and beauty inspirations. A pair of Kylie Jenner contacts color and you have upped your glam, mama!
Staying on top of the fashion scale can be expensive. But unlike Paris Hilton, you won't need to have someone custom-make your lenses for you. If you know where to look (*whisper* "EyeCandy's!!") achieving Kylie Jenner blue eyes will be as easy as pie!